German Turret & Observation Bunker custom model building instructions moc.

NEW: Now get the building instructions in PDF format by clicking on the link below. You'll find the pages to build, step by step, my moc model of a German WW2 Turret & Observation bunker. The partslist in pictures in PDF is to upload with second link. The whole stuff is free.

NOUVEAU: Maintenant obtenez la notice en pdf encliquant sur Le lien ci-dessous. Vous y trouverez toutes les pages pour construire, étape par étape, mon modèle moc d'un bunker allemand WW2 Turret & Observation. La liste de pièces en images au format PDf est à télécharger avec le 2eme lien. Tout cela est gratuit.

PDF BUILDING INSTRUCTIONS FOR TURRET BUNKER

Want to help me to create more free building instructions? Make a donation with this Paypal button.
Vous voulez me soutenir afin que je crée plus d'instructions gratuites? Faite un don avec ce bouton paypal.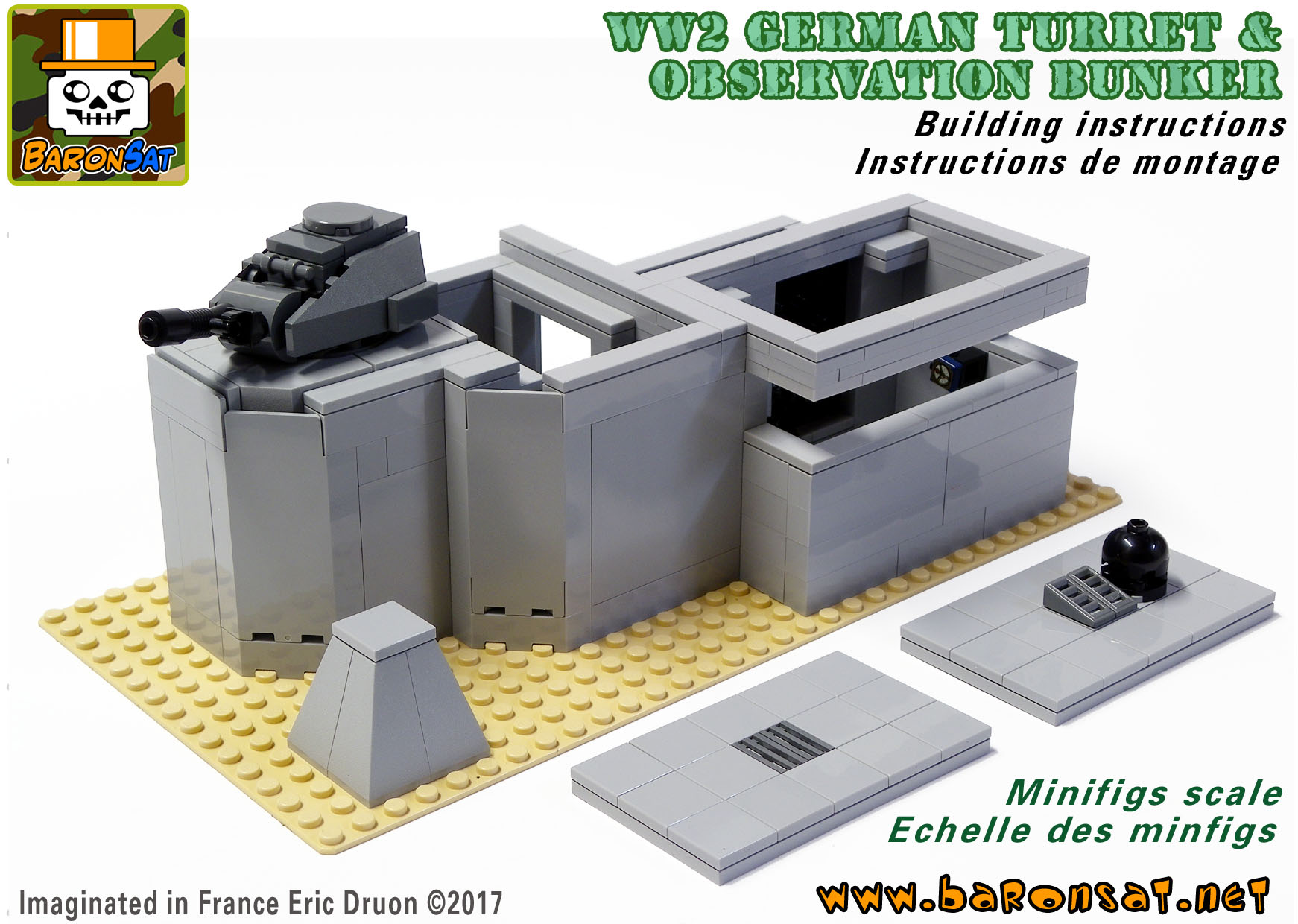 Description of the Flak & Turret German Bunker model :
Width 25,4 cm ( 10 inches)
Depth 12,7 cm ( 5inches)
Height 10,7 cm (4.24 inches)
This model requires 293 Lego parts to be build.
Spécifications du modèle bunker Allemand Flak & Tourelle :
Longueur : 25,4 cm
Profondeur 12,7 cm (10 inches)
Hauteur 10,7 cm (3.2 inches)
Nombre pièces requises pour la construction 293